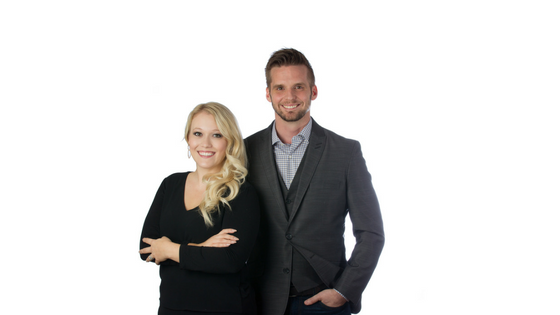 There are those that know from a young age what career path they want to take – their educational and career choices are made as they view them through that lens.
We took a different path – and it started far from where we are now. Becoming a real estate team wasn't a grain of sand on our beach. It took some tough times and heartache to realize this is how we wanted to support our family.
We lived in Oklahoma for the first two years of our marriage before coming to middle Tennessee. An eight month old daughter in tow, we made our way to the Nashville area in 2010. About 9 months after we settled in, and with a second daughter on the way, our world turned upside down.
We had the most turbulent 2 years of our lives. Cancer, disease, a horrible car wreck – and in the middle, a beautiful rainbow, our daughter Lila was born.
It's hard to quantify how these events shaped us. They certainly weren't the worst things that have happened to a family, by far, but they were a troubling time. We were protective of our time before, but spending days in the dark makes you appreciate the sun – and you tend to soak it in more, knowing that the darkness could be hiding around the corner.
Samantha always had a love for getting to know, and helping, people. She had been interested in, and intrigued by, the real estate market for a very long time – so she turned that into a career. After she had spent a couple of years as a real estate agent, we began talking about how enjoyable it would be to work together and the freedom we would have. If you own a business you know that "freedom" doesn't mean you suddenly have time to do whatever you want. But, you're working for your business and not someone else's dreams and goals. We work harder, but we run our business in a way that allows us to shift that work around to fit our family – help others – serve in church – take trips – enjoy life.
It took 3 years for Tommy to finally take the courses and get his license. After over a decade in corporate IT as an engineer and as a manager, he made the decision to work toward a career change. Going through tough times feels like it takes a few years off of your life – you feel older – you feel the finite shortness of it all. And that experience helped change the belief that we could ride out our working life relying on a company to sustain us. We need to work towards something – give back – and know that what we're doing matters by controlling the direction of the business.
As we were building this business, we didn't want to walk into the vacuum sealed world of real estate and mimic everyone else. There are a lot of good people in the industry, but there is a lot wrong with it. We've created our own niche – our own approach to things.
This approach is our recipe. You may encounter others who do some things similar to us, but you won't find anyone who follows our documented approach the way we do. It takes a different way of looking at things – looking deeper and not just through the lens of sales culture and trying to knock out a transaction so you can get to the next. We've become students of human psychology and marketing. We wanted to know why people buy and the best way to connect them with a home we're marketing.
Most people work with people they know and trust – or that someone they respect trusts. So, we try to be open and honest about who we are. We invite you in to our lives and share our stories on social media, on the blog, or through our newsletter. We want you to get to know us before you work with us. Typical sales culture doesn't have time for that – we demand it. Our clients truly turn into friends. We spend time with them, break bread with them, our kids play together.
So, here we are. We're a husband and wife team of business owners. We love Jesus and the three special little girls he blessed us with. And, it happens to bring us joy to help folks buy or sell their homes.
We see the stress – the uncertainty – the unease.
And, we help turn that into joy – relief – peace.
We're available to answer questions and walk you through our process. If you're ready now, or will be soon, call or email us. You will get Samantha or Tommy directly and we can begin the conversation.
If you still aren't sure about us, or you aren't ready to choose a real estate agent, follow our blog, watch our videos, check out the neighborhood pages, follow us on Facebook or Instagram, and get to know us through our content. When you're ready, we're ready.
Samantha has a passion for truly living life to the fullest and helping others do the same. She loves being outdoors, serving at her church, almost any form of art, and to travel and experience new places and cultures. Her greatest passion, however, is her family. She is forever grateful for Tommy and their three daughters.
When
Tommy
isn't spending time with Samantha and their three daughters, you can find him serving at their church or in his wood shop. He also plays, sings, writes, and records music. He received a Bachelor's degree in Computer Science with a minor in Music from the University of Central Oklahoma.